Brian Kay's autobiography is described by John Rutter as 'the heart-warming story of a bright Yorkshire lad's 50-year journey from aspiring singer to much-loved broadcaster, choral conductor and national treasure. Every anecdote is a gem, and by the end the world seems a sunnier place'.
Brian Kay is a lucky man who has spent his entire working life in a rewarding and successful career as musician and broadcaster. His fascinating collection of memories and anecdotes throws a hugely
entertaining light on a life entirely devoted to the joy of music and music-making. Starting as the founder bass with the internationally renowned vocal group, The King's Singers, for 15 years, he then joined the BBC as presenter and host of many programmes, ranging from his own Brian Kay's Sunday Morning to Melodies for You. He moved back to the concert hall, conducting choral and orchestral concerts worldwide, including the annual 4000-voice Really Big Chorus Messiah from Scratch in London's Royal Albert Hall. He has been the lowest frog on a Paul McCartney single and a member of the backing group for Pink Floyd!
Brian Kay recounts his fascinating life in intimate and amusing detail, sharing with us his great love of life and his abiding passion for music.
We are extremely proud that Brian is the President of the EAC and we have enjoyed a recent collaboration with Brian's choir The Burford Singers, performing Britten's War requiem on two occasions in 2018 at Winchester Cathedral and Tewkesbury Abbey.
Brian's book is available at all good publishers, at a cost of £12.95, and we look forward to reading it!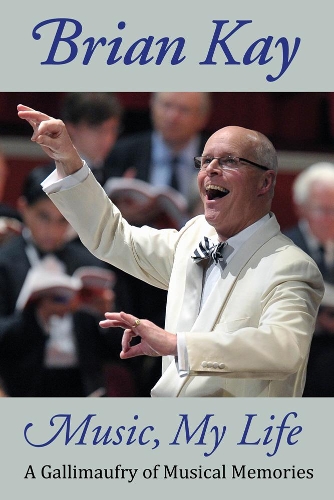 ---